Ruthie from "7th Heaven" : 'Memba Her?!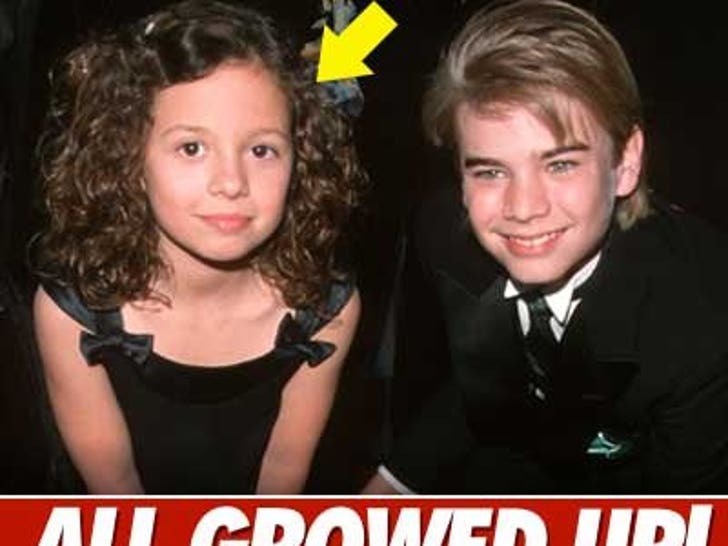 The Latest Dirt on Madonna
Madonna got into the ground, shoveling dirt on the site of the new girl's school she's building in Malawi.
If ever there was a physique made for manual labor ...
What's the Big Friggin' Difference?!
Get out your glasses and spot the subtle differences in these celebrity pics!
**HINT-- There are FOUR differences in the above pictures!**
A picture's worth a thousand words and with a flick of a few fingers these stars are voicing themselves loud and clear. See what message theses stars are sending!
It takes a lot of pull for a long lasting career in Hollywood -- and these stars definitely know how to stretch their time in the spotlight!!
Megan Fox -- This Thumb's for You
Whether or not you think Megan Fox has wonky thumbs, one thing is clear -- she's definitely a fan of them.
During a press conference in Toronto yesterday to promote her new movie "Jennifer's Body," Fox couldn't stop playing with her thumbs.
Not that we're complaining.
The Ultimate Poodle Identity Crisis
Sure, most poodles already look pretty ridiculous -- but these dogs will need years of counseling after suffering through this "creative grooming" dog show.
There's nothing that warms the heart more than a look of total humiliation on a dog's face.
Daddy Got A New Pair of Teeth?!
Chew on this -- sometimes certain sets of teeth go through a crazy, mysterious change after the owner becomes famous!?! Check out the proof!
Whether these "Harry Potter" look-alikes really belong in Hufflepuff, Gryffindor, Ravenclaw or Slytherin is up to you -- but check out which celebs really had us seeing double double toil and trouble.