Soldier Allegedly Threatened to Kill Miley Cyrus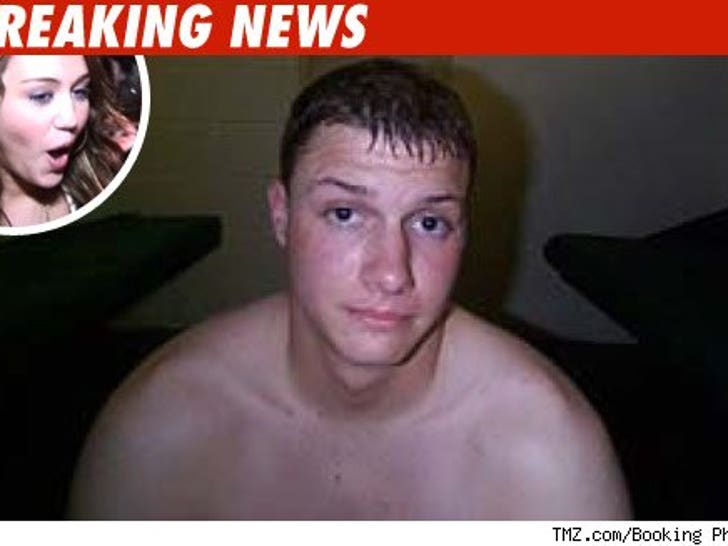 Miley Cyrus had one hell of a summer -- yesterday officials revealed that a 2nd man was arrested near Miley's Georgia movie set ... but this time the suspect is a 22-year-old soldier who allegedly threatened to murder the actress.
The man in the photo is Sean Christian Mathis -- and in June, cops say he rolled up to Miley's movie set in a t-shirt and swim trunks, saw Miley's stunt double and shouted, "Hey, it's Miley Cyrus, I'm going to f**king kill you."
According to the police report, an officer ran down and arrested Mathis for making "terroristic threats" and disorderly conduct. During the arrest, cops say Mathis informed them he was a soldier -- so the cops called the military police. The MPs then took Mathis back to his base. Yesterday, officials announced they will proceed with the case.
As TMZ reported, a 53-year-old man was busted near Miley's set in August for allegedly attempting to stalk the actress ... but yesterday a grand jury found there was insufficient evidence to pursue felony charges against him in Superior Court.