"Little House's" Alison Arngrim: 'Memba Her?!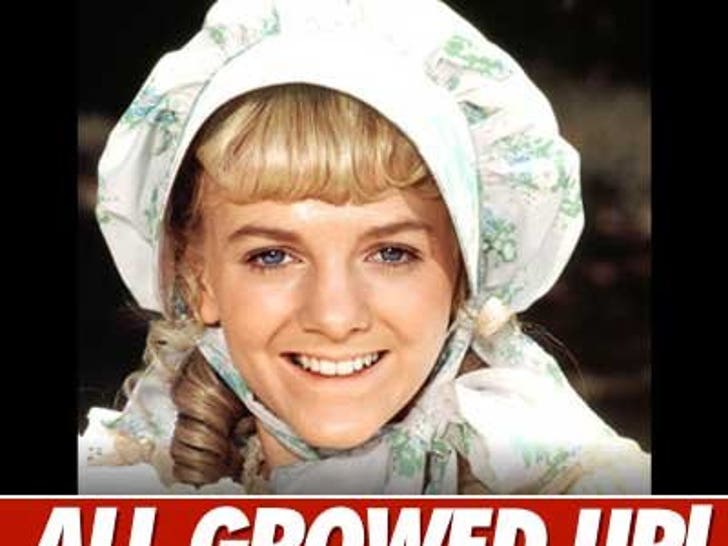 Hollywood's Puppets and Muppets
Have some of LA's biggest stars gotten their signature look from a fuzzy friends?
What's the Big Friggin' Difference?!
Grab your glasses and spot the subtle differences in the following celebrity pictures!
**HINT -- There are THREE differences in the pictures!**
Michael Jackson Fans -- Total Re-Gifters
Michael Jackson was known to be very generous with his fans -- but now some of the people who received gifts from the King of Pop want to turn a profit off his generosity.
A scarf worn by Jackson, a Mercedes he gave to his aunt, and the white glove he wore when he unveiled the Moonwalk in 1983 will all go up for bidding at a NY-based Julien's Auctions event on November 21.
Roughly 80 items on the block are related to Michael, but only 34 of them were originally gifts from Michael to friends and fans.
Other items up for bidding include original handwritten lyrics to "Beat It," and the mold for Michael's "Thriller" fangs.
Kabbalah-Bling -- Totally Strung Out!
Once Madonna strapped one on, the little red bracelets became more popular than Ed Hardy shirts at a poser party! Check out who's rockin' the string!
These pretty pups have super celebrity owners -- can you guess which stars have these canine companions?
It takes a lot of pull for a long lasting career in Hollywood -- and these stars definitely know how to stretch their time in the spotlight!!
Celebrity Costume Considerations
Halloween costumes can be tricky for some celebs -- while some stars seem to have it all laid out for 'em.
Hammin' it up for the cameras usually runs in the family. Check out these celebuspawns giving us a show.