Cindy Crawford -- Extortion Victim?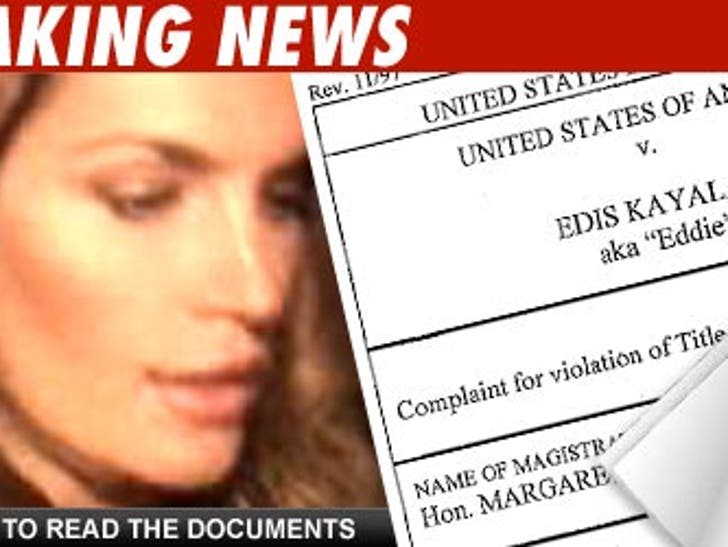 Cindy Crawford was targeted for extortion, over a photo of her daughter which showed the daughter bound to a chair and gagged.
Documents were filed in federal court saying that Edis Kayalar, a friend of a former nanny of Crawford and husband Rande Gerber, was threatening to sell the photo of the couple's 7-year-old daughter.
Crawford's rep says the photo was taken as part of a game of cops and robbers, without Crawford's knowledge. The docs say the nanny took the photos as a "prank" and that Kayalar stole the picture from her.
We're told Crawford and Gerber went to the cops, who turned it over to the FBI.
According to legal docs, Gerber paid Kayalar $1,000 for what he thought was the original photo. But Gerber claims Kayalar came back a few days later, claiming he still had a copy and demanded more money.
And this is curious .... according to the documents, Kayalar was arrested by the L.A. County Sheriff's Department on September 16, 2009, placed in federal custody by ICE agents for an immigration violation. He was then deported to Germany.
But it didn't end there ... The Feds say on November 1, 2009, Kayalar called the Crawfords from Germany and said he "had no choice now but to extort the victims for money because they had gotten him deported." He demanded $100,000 or else he'd release the photo to the media.
BTW, someone tried peddling the photo to TMZ approximately 6 weeks ago. We passed.