Mel Gibson Busts Pap for Stealing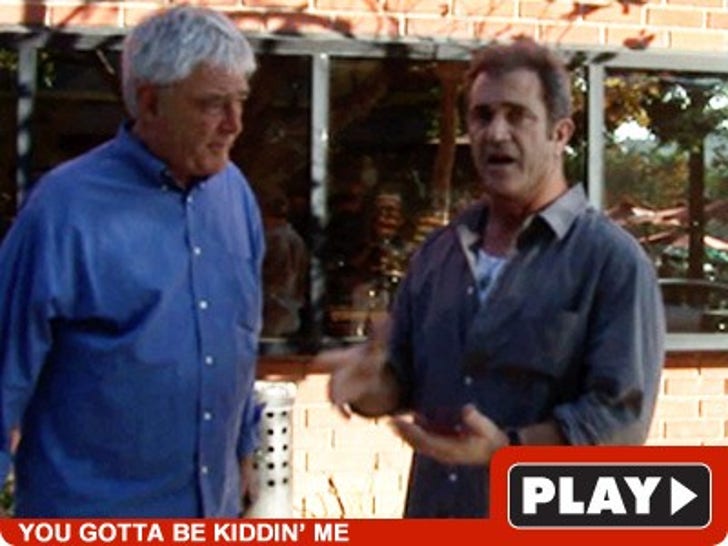 Mel Gibson caught our photographer red-handed yesterday at a restaurant in Brentwood ... after our guy stole a joke Mel dropped six months ago and tried to pawn it off as his own.
The blatant thievery occurred after Mel finished dining with "Lethal Weapon" director Richard Donner ... when our guy not-so-cleverly decided to call Mel -- who recently had his eighth kid -- "octodad."
Too bad Mel dropped his "Octo-Mel" line on "Leno" back in May ... and Mel was sure to let our guy know about it.