Paula Deen Takes a Ham to the Face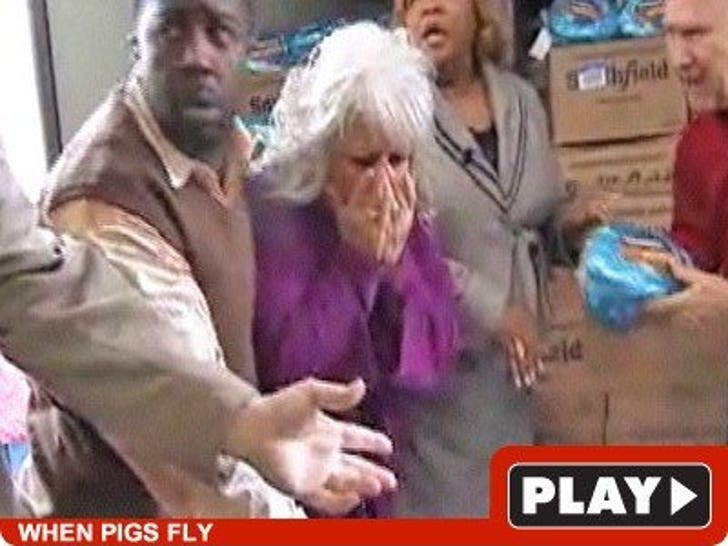 Swine flew ... when somebody threw a packaged ham at an unsuspecting Paula Deen -- and it smacked her right in the face.
"You know ... sometimes charity really hurts." -- Rocky III.
UPDATE: No need to worry ... we spoke to Paula's rep, who said Paula didn't break any bones or anything and was simply shaken up by the incident.