Florida Troopers Go After Tiger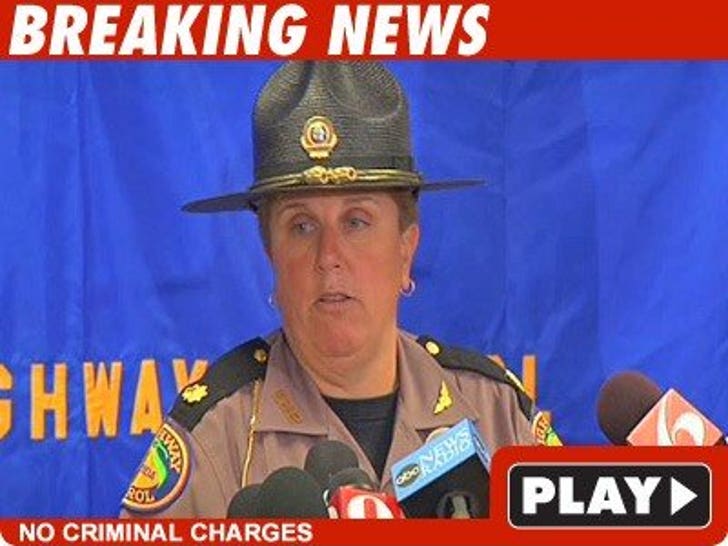 Tiger Woods' car crash is really gonna cost him ... $164.
The Florida Highway Patrol just said Tiger will be given a ticket for careless driving -- the result of Friday's single-vehicle crash.
The FHP said the investigation is complete and it will not seek any search warrants for his medical records.
The agency also says no one involved has made claims of domestic violence.
Tiger Woods -- New Woman Surfaces
TMZ has learned a woman has come forward to Us Weekly, claiming she had a 31-month affair with Tiger Woods and has a voicemail recording and texts to prove it.
The woman -- Jaimee Grubbs, claims she met Tiger in Las Vegas in April, 2007. The woman -- a cocktail waitress who was 21 at the time -- began what she says was a long-running affair with Tiger.
According to Us Weekly, Grubbs has more than 300 text messages from Tiger -- who married Elin Nordegren in 2004.
The magazine, which comes out tomorrow, claims Grubbs had 20 sexual encounters with Tiger. Us Weekly has photos, racy texts from Tiger, as well as a voicemail from November 24, in which Tiger suggests his wife might be on to the alleged affair.
Grubbs has appeared recently on VH1's "Tool Academy."
Tiger Woods Car Crash Photos
TMZ has obtained incredible photos of Tiger Woods' SUV just after it crashed into a tree early Friday morning.
If you thought you ate a ton this Thanksgiving, check out how these stars stuff their famous faces!
How Do You Get to the White House? Practice!
Tareq and Michaele Salahi were definitely up for the White House challenge last week .... when you look at this photo gallery, you'll see how hard practice led them to crash President Barack Obama's party.
Not to make you feel guilty or anything, but some celebs spent their Thanksgiving giving back. See the stars give til they can't give anymore.
What's the Big Friggin' Difference?!
Get out your glasses and pay extra special attention -- 'cause these tricky pics aren't quite what they seem!
** HINT -- There are THREE differences in the above photo!**
From "Oh, The Places You'll Go" to "Odyssey" books are a great way to escape from the mundane.