Lea Thompson -- No 'Duck' Tail Shots!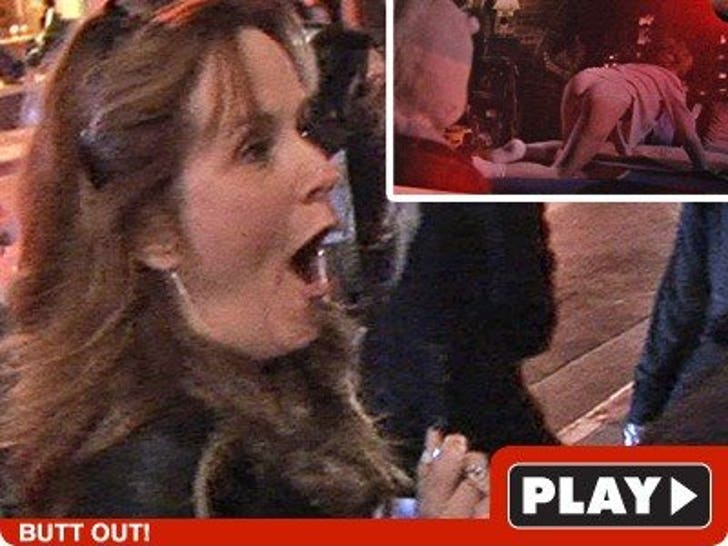 She may have put "Howard the Duck" behind her, but Lea Thompson is still haunted by shots of her behind from the flick.
Lea -- who starred as Cherry Bomb singer "Beverly" alongside a talking, quacking puppet -- refused to sign a photo last night outside the Roosevelt. The shot: Howard checking out her rump in the film's fowl-on-female foreplay scene.
At least she realizes this movie was a bad idea ... in hindsight.