Anne Hathaway Involved in Accident with Cyclist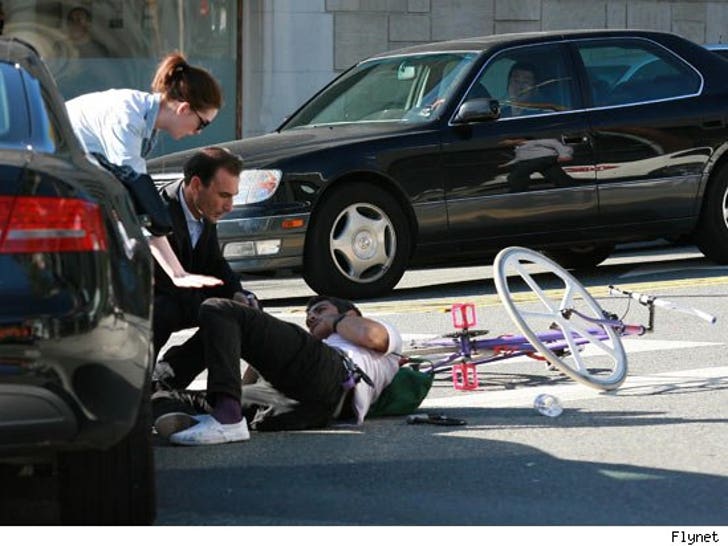 Anne Hathaway was involved in a car accident today with a cyclist -- but luckily for everyone involved, we're told no one was seriously injured.
Law enforcement sources tell TMZ Hathaway was riding shotgun this afternoon in West Hollywood when the cyclist rammed into the car as it was turning onto Santa Monica Blvd.
The cyclist -- who we're told was at fault -- refused medical treatment and was able to pink-pedal away from the "minor incident."