Alleged Extortionist Worried He'd Be Offed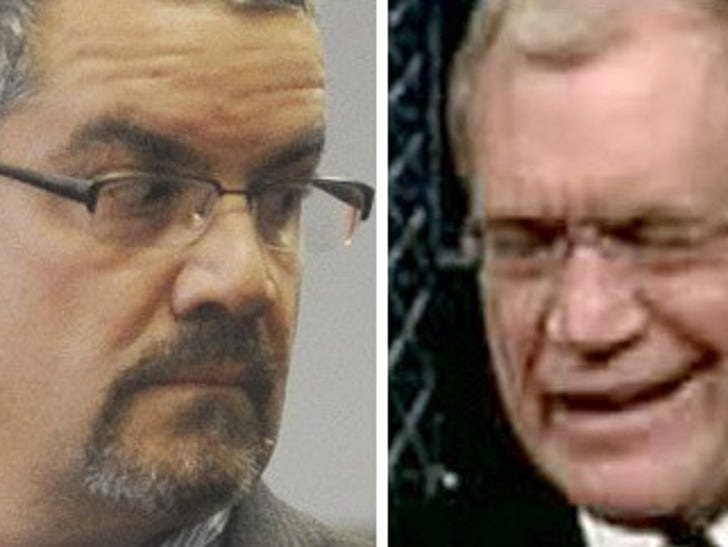 David Letterman's alleged extortionist worried that someone might kill him in retaliation for peddling his screenplay about the sexual escapades of the late night host ... at least that's the story of Robert Halderman.
In conversations secretly-taped by law enforcement, the CBS "48 Hours" producer said, "Should I be fired mysteriously... if my house burns down ... any number of things .... I have no idea who or what he is or is capable of, someone might decide the only way to be sure I never talk to anybody is for somebody to kill me."
Halderman's lawyer, Gerald Shargel, claims his client wasn't extorting Letterman ... he was just giving Dave the right of first refusal on a screenplay "relating to Letterman's poor conduct."