Guess Who This Lil' Girl Turned Into!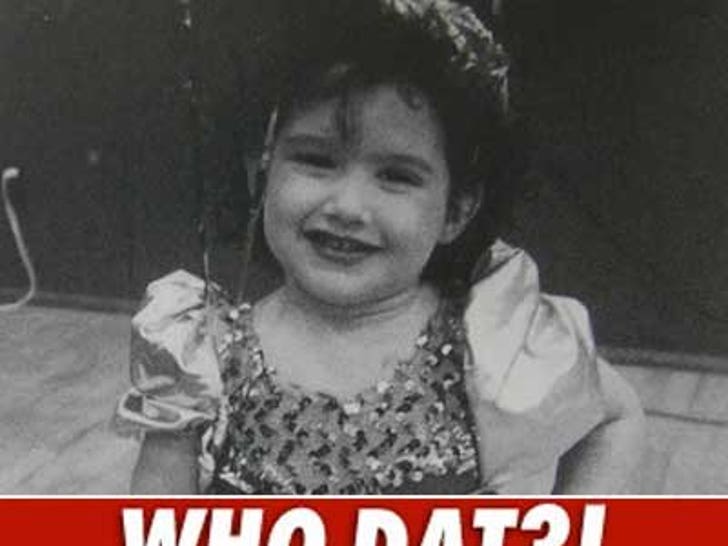 Before becoming one of Hollywood's freshest faces -- she was just another girl growing up in New Jersey. Can you guess who she is?
Finders Kippahs -- The Hannukah Edition
Finally, a Hannukah game that doesn't involve a dreidel! See if you can guess which Hollywood stars are sportin' Hebrew headgear!
Sarah Palin's McCain Cover Up
For the first time ever, Sarah Palin used her head to make a searing political comment -- a frontal attack on Sen. John McCain.
The failed Vice Presidential nominee took time off from shilling her book to vacation with her son Trig, daughter Piper and opposite sex spouse Todd, in President Barack Obama's birth state of Hawaii on Tuesday.
But during beach time, Sarah chose to wear a visor from her campaign -- a visor that was emblazoned with the former presidential candidate's name ... that is, until Palin redacted McCain's name with a black marker.
What's the Big Friggin' Difference?
Get out your glasses and pay extra close attention because these tricky pics aren't easy on the eye!
From brothers to mothers -- sometimes fame just runs in the family! See which stars have celebrity ties!
With the "Twilight: New Moon" movie flooding your brains, it's difficult to keep these beefcakes organized. So consider these photos your "Twilight" hottie homework.