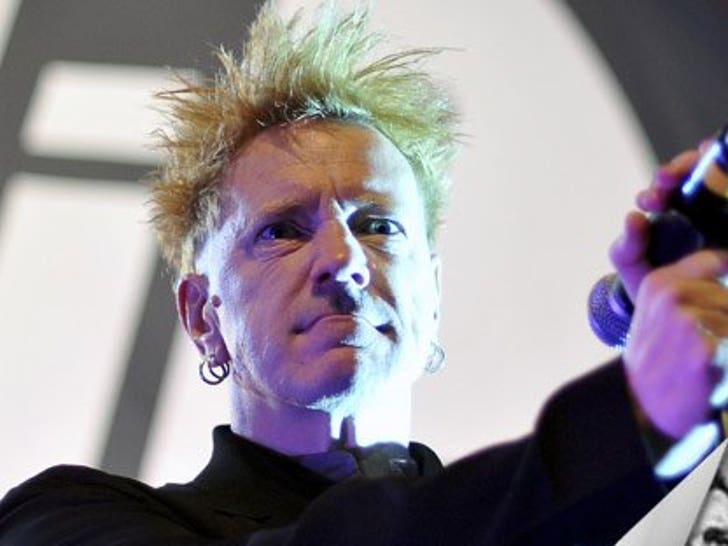 The 53-year-old resurfaced at a concert in England on Wednesday, looking handsome.
After releasing the hit song "God Save the Queen" in the '70s, an angry mob in England stabbed Johnny several times.
Because he was running late, Johnny missed getting on to doomed Pan Am Flt 103, which exploded over Lockerbie, Scotland in 1988.