Watch Company Does About-Face on Tiger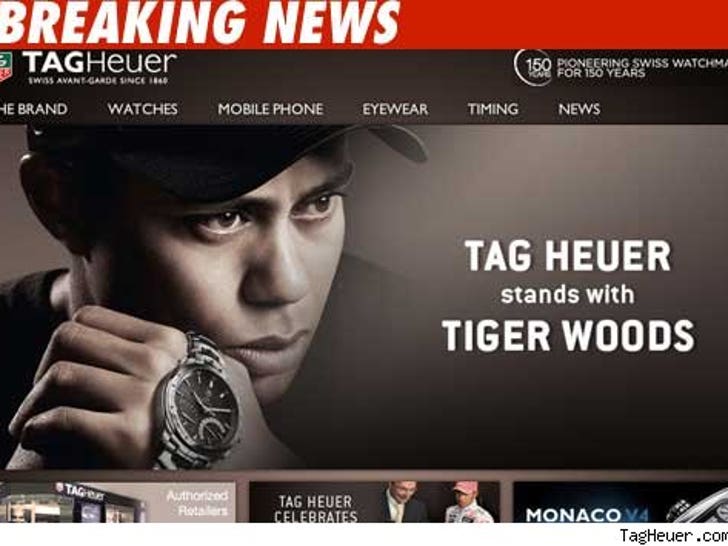 Swiss watchmaker Tag Heuer now has Tiger Woods' back -- just days after turning its back on the golfer.
The company -- which had previously said it was dropping Tiger Woods -- posted this photo on its website, tagging it with the message: "the partnership with Tiger Woods will continue ... but we will downscale the use of his image in certain markets for a period of time, depending on his decision about returning to professional golf."
In other words ... it's all a matter of time.