Cher -- Somebody Buy My Hawaiian Home!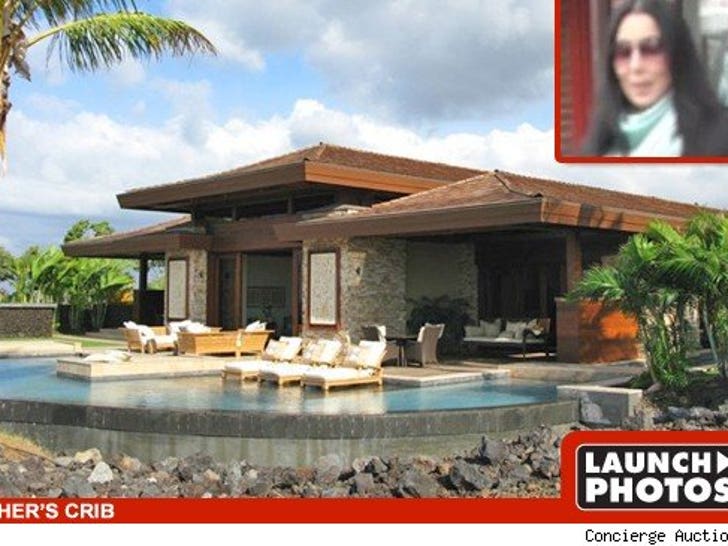 Cher is throwing her ridiculously awesome Hawaiian bachelorette pad on the auction block ... and it could be yours, if you've got roughly $10 million layin' around.
The 8,821 square-foot home, which sits on the Kona-Kohala Coast of Hawaii, is expected to fetch somewhere between $8-$12 million when it goes up for auction in January. Fact is, the homes in the area where Cher's house sits plunged in value over the last year ... these were $20+ million before the economy tanked.
The residence has an infinity pool and spa, four "bungalow living suites," a "media bungalow" with a bar, ocean views and sits right off the Four Seasons' golf course.
Save up all of your tears ... and your cash.