Nordegren (Maybe) Rings in New Year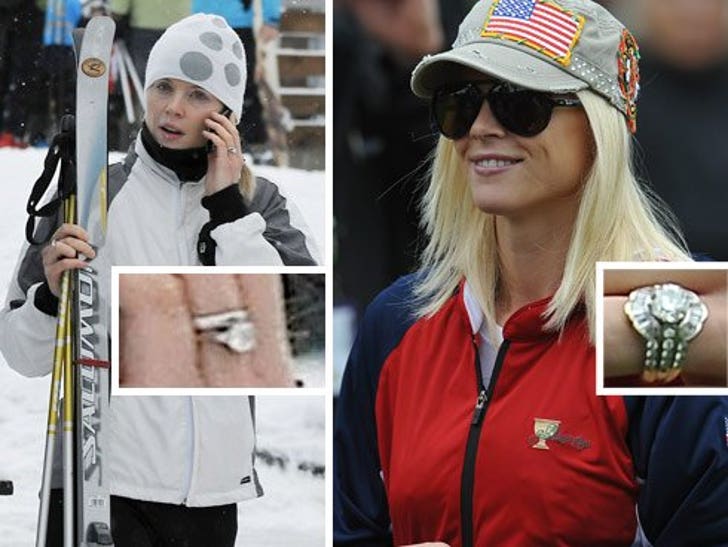 A woman looking suspiciously like Elin Nordegren accessorized this weekend on the Swiss Alps, with a ring that ... frankly ... doesn't look anything like the wedding ring Elin got courtesy of Tiger Woods.
So if it's really Elin, is it bad news for Tiger that he's been replaced (or, at least, his bling has been replaced)?
But the fundamental question ...
UPDATE -- So the photo agency got a wider shot of the mystery woman. If you zoom out on the photo of "maybe Elin" in Switzerland (below), you find a guy who looks a lot like Elin's twin sister's husband. Think we can finally close the book on this one ...