Casey Johnson's Dogs Pass Poochie Physical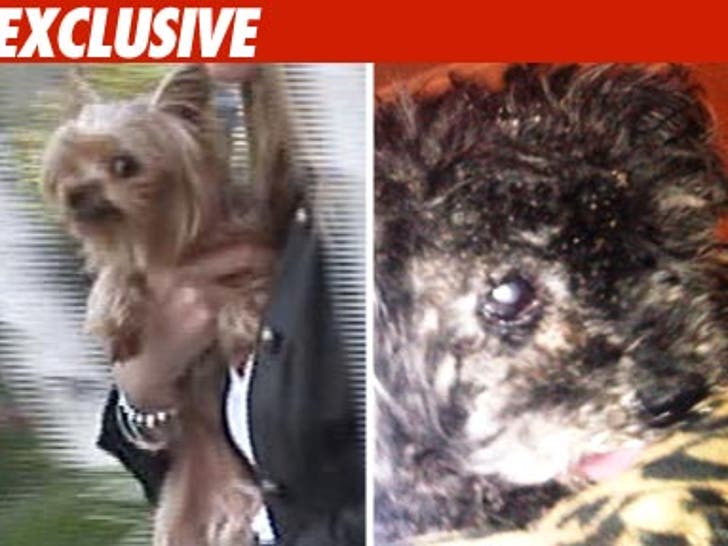 Casey Johnson's dogs are not only alive and well -- they've been medically cleared to enjoy life with their brand new, super-rich family.
Sources close to the Johnson family tell TMZ that after Nicky Hilton and Bijou Philips took little Elvis (left) and Zoe (right) back from Tila Tequila, the doggies were "taken to a veterinarian in Los Angeles for full checkups and were then released to the [Johnson] family."
Despite accusations from Tila that the dogs are going to be put down, we're told they are both "safe and sound" -- and the family is grateful to Nicky and Bijou for their help.