TMZ Live: The Game Sets the Record Straight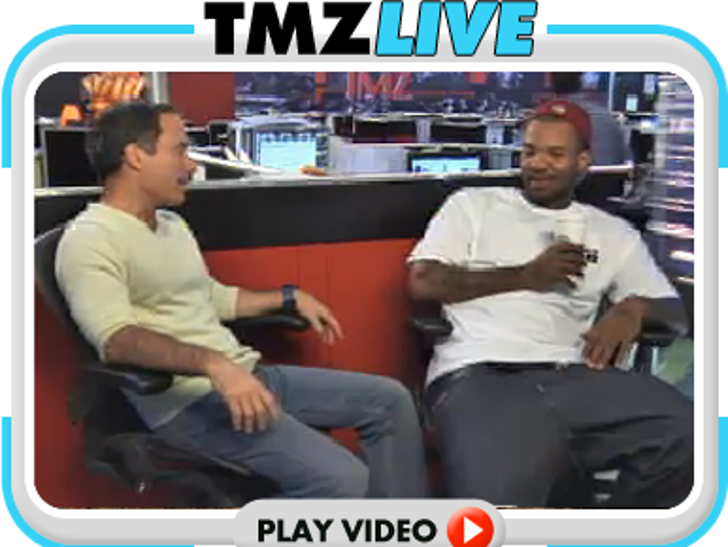 ***TMZ Live with The Game is in five parts -- to check out parts 3, 4 and 5 go to the Videos page.***
The Game showed up for the second TMZ Live of the day -- and shot down rumors that he's the father of Tila Tequila's alleged baby.
Also: The Game says Gilbert Arenas should be tossed out of the NBA, the latest update on his feud with 50 Cent, and could Harvey score on Kobe Bryant?
Plus ... The Game is introduced to the "Pants on the Ground" song and Harvey finds a way to bring up Merv Griffin, Mick Jagger and O.J. Simpson.