The Dad on 'The Waltons': 'Memba Him?!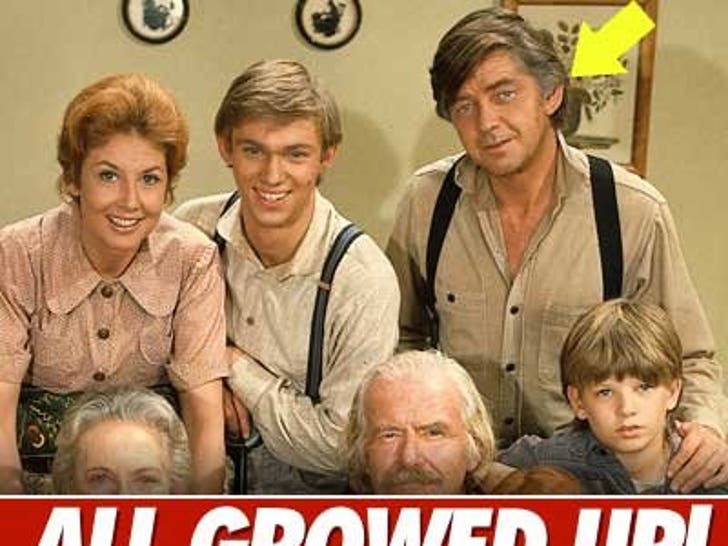 Jen & Gerard -- Bottoms Up in Mexico
Jennifer Aniston went two-pieces with Gerard Butler in Cabo San Lucas this weekend.
You convinced they're for real yet???
Conrad Murray Visits Michael Jackson's Tomb
With charges in the death of Michael Jackson looming over his head, Dr. Conrad Murray sought out peace in an unlikely location -- Jackson's final resting place.
Murray showed up at Forest Lawn Memorial Park on Wednesday afternoon to visit the tomb of the man he may or may not have accidentally killed.
Murray was seen outside the mausoleum, but not inside.
Can you guess which celebrities took their hair color to a whole new level?
With all the love triangles floating around Hollywood, a simple question begs to be answered ... If the choice was yours, who would be the better couple?
Tis the season for crazy vacationing -- see which stars got some serious R&R!
Leftovers from 'The Hangover'
If you were wise enough to stay through the credits for "The Hangover" you saw the digital camera pics of their lost Vegas weekend -- but here are some you didn't see.
We got our mitts on these never-before-seen pics that didn't make the final cut of the movie. Included in the bunch -- arm wrestling with Carrot Top, dancing with cowboys, and sleeping on a craps table, Sorry, no elevator oral sex pics in the bunch.
Look at these photos one time -- then delete them.