Dennis Hopper: My Wife is Killing Me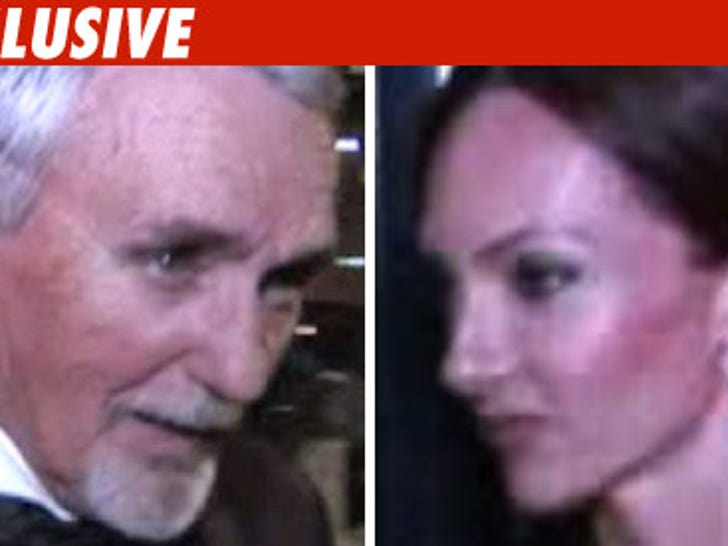 Dennis Hopper has filed legal papers in his bitter divorce case ... Dennis says he's perfectly capable of making decisions, and his doctor claims the less Dennis has to do with his estranged wife, Victoria, the longer he will live.
In the documents, Dennis' lawyer, Joe Mannis, says while his client battles advanced prostate cancer, Victoria has "repeatedly subjected [him] to severe emotional distress."
According to Dr. David Agus' declaration, "The presence of his estranged wife is hampering Mr. Hopper's present cancer care..." Dr. Agus added, "It is my belief and recommendation that the less Mr. Hopper has to do with his estranged wife at this time, the more likely he is to have his life extended."
Bananarama: 'Memba Them?!
In the '80s, Keren Woodward (left), Sara Dallin (center) and Siobhan Fahey (right) became famous as Bananarama with hits like "Cruel Summer," "Venus" and "I Heard a Rumour." Guess what some of them look like now!
Jackman's Kid Double Crosses Him
Hugh Jackman has finally found someone who can upstage him.
Jackman's adorable daughter crossed her eyes and stuck out her tongue while on his shoulders in NYC.
Snooki's New Man -- Oil Me Up & Paint Me Green
Snooki's new "Guido Juicehead" is even greasier than anyone she met on the "Jersey Shore" -- dude used to oil himself up for bodybuilding competitions.
But when Snook's new BF Emilio wasn't posing down in his man-panties -- dude found other ways to keep himself occupied ... like beer bongs and body paint. GTL.
Daddy Got A New Pair of Teeth?!
Chew on this -- sometimes certain sets of teeth go through a crazy, mysterious change after the owner becomes famous!?! Check out the proof!
Some stars are probably better off bald -- check out the celebs that are in on the cover up!