Brittany Murphy Foundation -- No Charity Here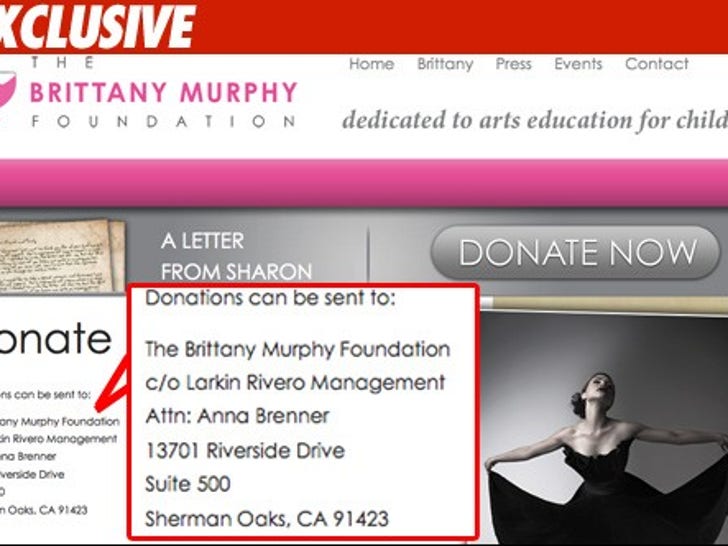 The Brittany Murphy Foundation is a foundation in name alone -- because according to state and federal records, it does not exist.
The foundation -- launched by Brittany's widower Simon Monjack and her mom Sharon Murphy -- has been touted as a charity dedicated to arts education for children, and has been soliciting funds through a website since last month.
TMZ has discovered, however, the foundation is not registered as a charity with the IRS or the state of California, as required by law.
The California Secretary of State's office told TMZ there are no records for The Brittany Murphy Foundation. The state Attorney General's office also has no record of the organization as a nonprofit group -- and the IRS says the foundation has not filed for a non-profit license.
By law, any foundation soliciting money has to disclose the fact that it is not registered as a nonprofit.
On Friday afternoon, the Brittany Murphy foundation website did not have any such disclosure. The site was taken "down for maintenance" one hour after TMZ called the foundation for comment.
The foundation spokeswoman at Larkin Rivero Management -- where donations were directed to be mailed -- had no comment.
Monjack did not respond to our e-mail.
More Brittany Murphy Foundation