Eddie Griffin Rips Dr. Murray -- He Must Pay!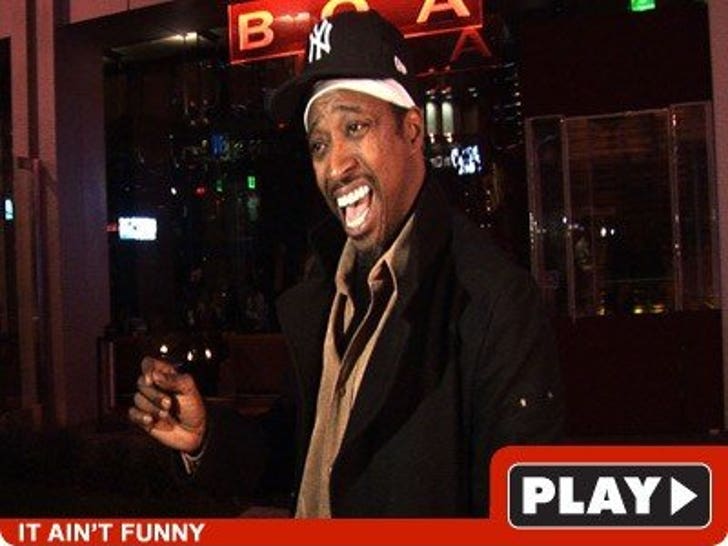 Eddie Griffin thinks Dr. Conrad Murray is gettin' away with murder -- metaphorically -- because he thinks the Doc's bail was set WAYYYY too low for someone "we know injected Michael and killed him."
Griffin -- who was so close with Michael that he attended the famous 2004 molestation trial in Santa Maria -- had dinner with La Toya in Hollywood last night ... and on his way out, went off about the bail situation.
The comedian was a little off with his numbers (Murray's bail was set at $75k ... not $25k as Griffin insists), but he's clearly pissed off that a man like Murray got such a low bail, "but a regular little motherf**ker from the streets of Compton ... gets a million dollar bail."
FYI -- the judge in the Murray case actually departed upward from the standard bail rate in an involuntary manslaughter case ... it's usually set at $25k.