Andrew Koenig's Dad: He Took His Own Life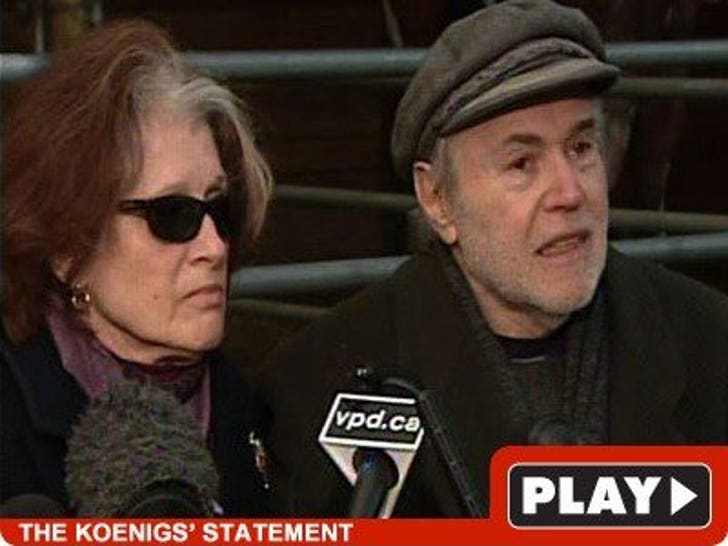 An emotional Walter Koenig -- father of "Growing Pains" actor Andrew Koenig -- just said his son, who had been missing since February 14, took his own life.
During Walter's brief statement, he had a message for those who may find themselves in the same emotional state as his son, saying, "What you can learn from this ... is that there are people out there who really, really care."
Walter continued, saying, "Before you make that final decision ... talk to somebody."
Once the Koenigs were finished speaking, a police spokesperson said Andrew's body was found today in Stanley Park in Vancouver. The spokesperson said they are not releasing Andrew's cause of death yet due to the sensitivity of situation.