Gatorade to Tiger Woods: See Ya Later, Alligator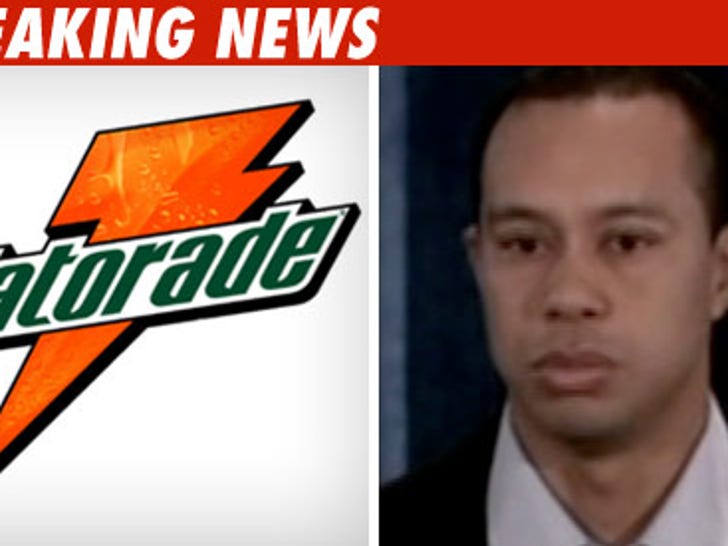 Gatorade is no longer thirsty for Tiger Woods -- the drink giant has officially cut off their endorsement deal with the golfer.
A rep for Gatorade told CNBC, "I can confirm that we no longer see a role for Tiger in our marketing efforts and have ended our relationship."
The rep added, "However, our partnership with the Tiger Woods Foundation will continue. We wish Tiger all the best."
Gatorade is the third company to give Tiger the boot in the wake of his sex scandal -- Woods was already dropped by Gillette and Accenture.
UPDATE: Tiger's agent released the following statement: "We have been in discussions with Gatorade, and while we are disappointed they have decided to not continue with Tiger in their marketing plans, we appreciate their continued involvement with Tiger through his foundation."