Beyonce & Jay-Z Rock the White House
Beyonce & Jay-Z
Rock the White House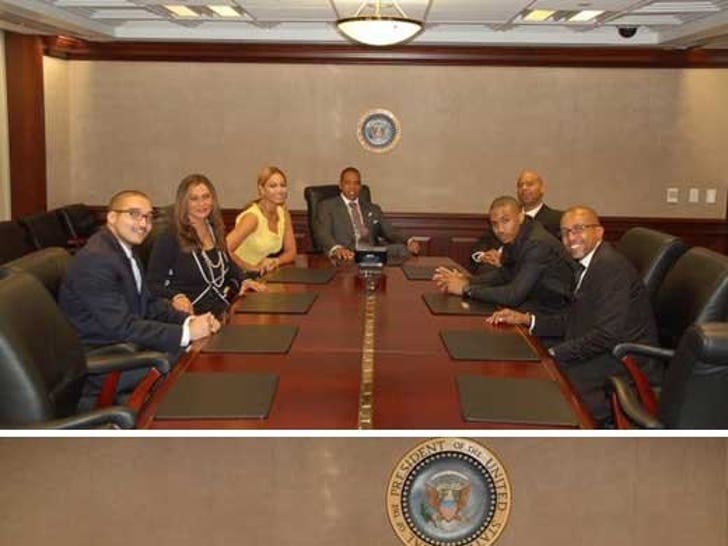 Jay-Z and Beyonce visited their good friend President Barack Obama at the White House on Thursday ... and from the looks of it, Hova felt right at home underneath the presidential seal.
While they didn't announce their candidacy, Bey & Jay -- along with Tina Knowles, Trey Songz and the rest of their entourage -- did snap a couple of pics inside 1600 Pennsylvania Avenue.
Jigga is in a head of state of mind.