Tony Romo's Off-Season Goal -- Soccer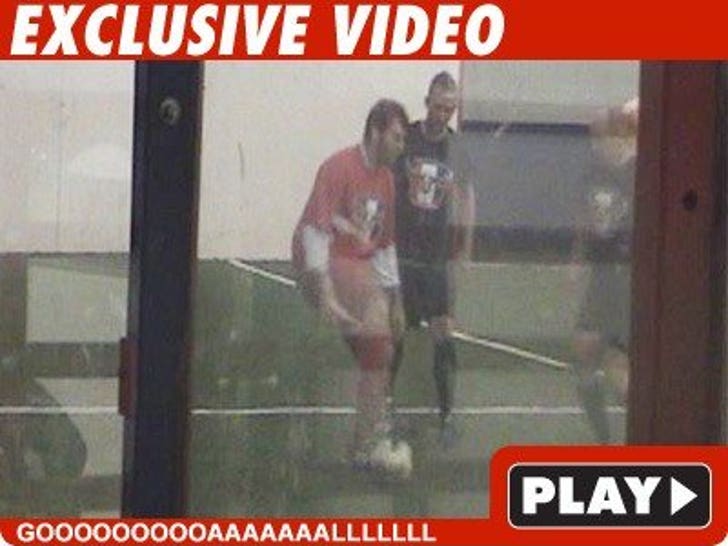 Dallas Cowboys quarterback Tony Romo is risking serious injury -- and possibly his $67 million contract -- and it's all for a secret, indoor passion. Dude plays in an adult recreational soccer league.
TMZ has confirmed that Romo participates in an indoor 6-on-6 league in Texas -- a league that even requires players to sign an injury waiver ... even though slide tackling and the use of cleats are strictly forbidden.
We obtained footage from Tony's most recent game -- and dude doesn't look too bad ... in fact, he even scored a goal.
As far as the Cowboys are concerned -- they're not. A rep for the team tells us, "He's been playing in off-season basketball and soccer leagues in the area since he became an NFL player, so it must not be something that is in his contract."
No word if Jessica Simpson is allowed to attend games.