TMZ Would Like to Spank the Academy ...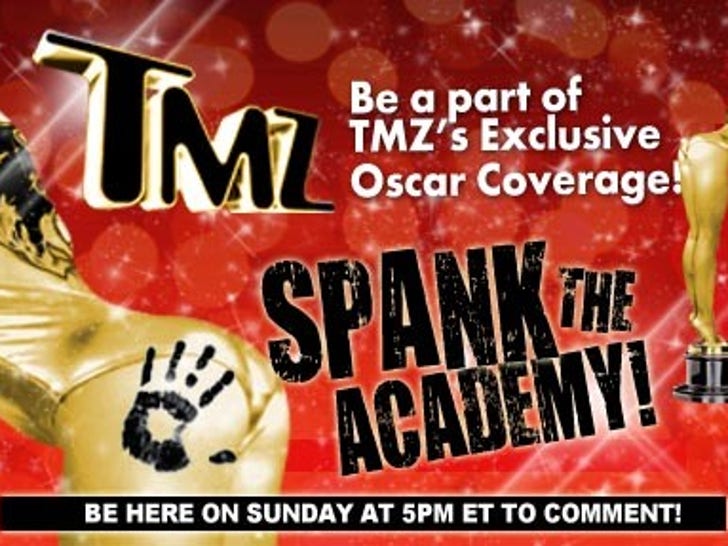 On Oscar Sunday, be a part of TMZ's coverage of the big day as we give the stars exactly what they deserve ... a good spanking.
We'll be all over the red carpet and the pre-shows bringing you the best and worst (well, more of the worst) from the Academy Awards 2010.
Start checking in at 5:00 PM ET.