'Stomp the Yard' Star -- The Painful Stage Dive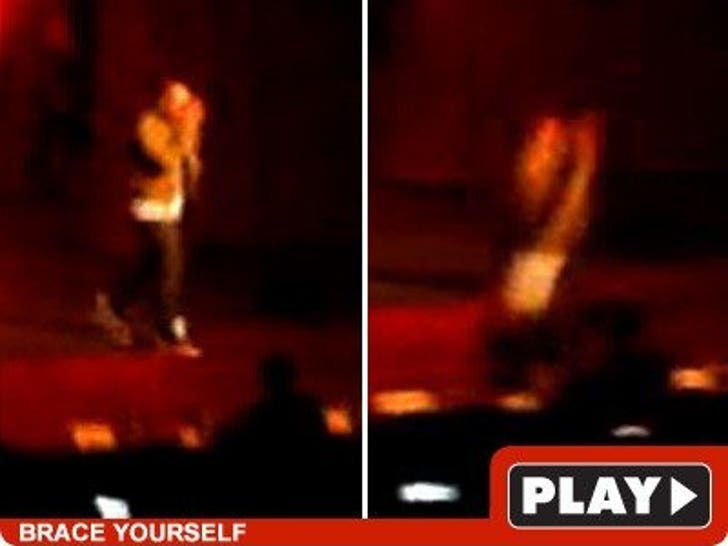 The star of "Stomp the Yard" took a long walk off a short stage this weekend -- and crashed down to the ground in front of a packed house.
It all went down at a step show in Fresno, when Columbus Short -- who was wearing sunglasses indoors -- didn't see the end of the stage ... and casually strolled right off of it.
In the video, which was posted on MediaTakeOut, it sure looks like the crash hurt -- but dude got up and continued the show ... with only a minor bruise to his ego.