Howard Stern Sidekick Scores with Dupre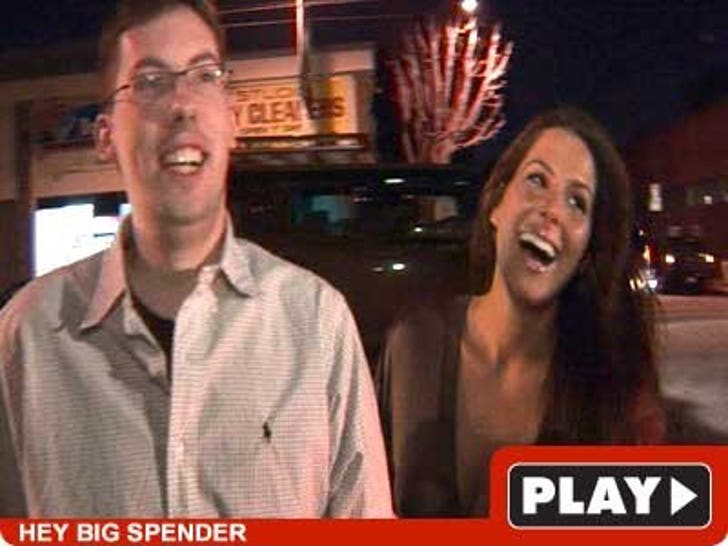 It was the moment Howard Stern fans were waiting for -- JD showed up in Los Angeles on Friday night for his date with Ashley Dupre ... and got a superstar's welcome.
Stern gave JD $5,000 to spend on Ashley any way he wanted -- and he chose to fly out to Los Angeles for a night on the town. They went to Nobu for dinner but what we wanted to know ... what were they planning for breakfast?