Chaz Bono Gender Reassignment Complete
Chaz Bono
Gender Reassignment Complete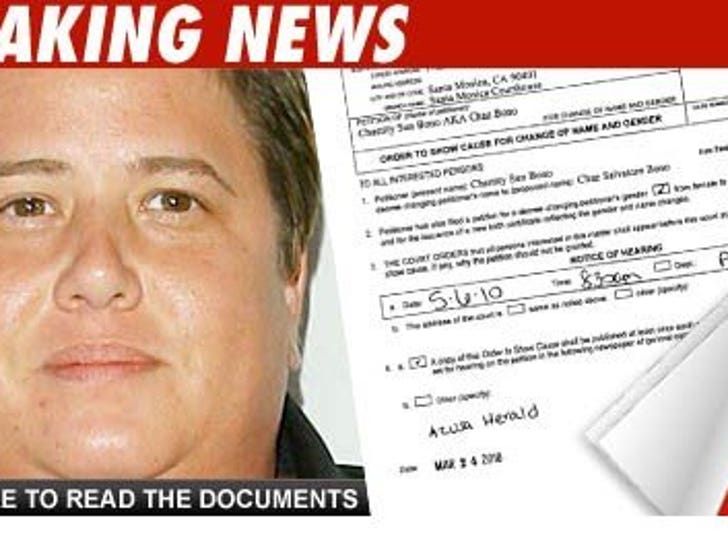 TMZ has obtained a copy of court documents in which a doctor states he performed "an irreversible surgical procedure for the purpose of altering Chaz Bono's sex characteristics from female to male."
According to the docs, on September 23, 2009, Dr. Michael Brownstein performed the operation.
The specifics of the procedure are not outlined, but the Dr. says, "Chaz Bono has completed his gender reassignment surgery."
In the "Petition for Change of Name and Gender" filed with the court, Chaz asks for a legal change from female to male.