NFL Fans Ruin Make-a-Wish Moment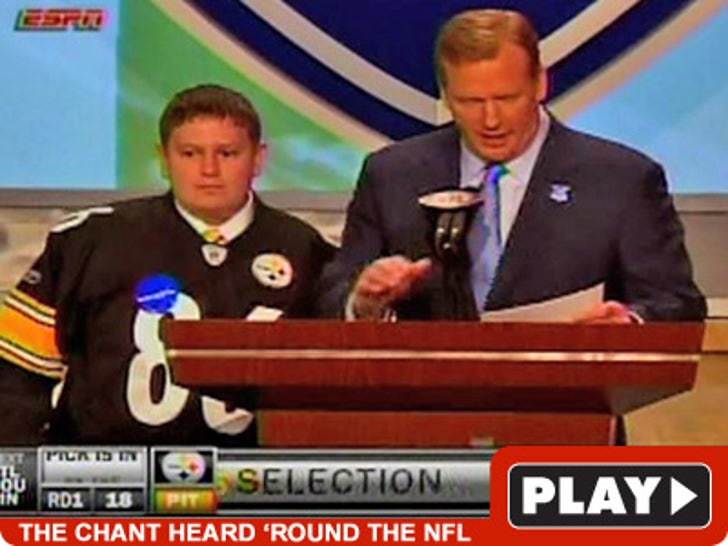 It was supposed to be a special moment for a boy who wished to announce the Pittsburgh Steelers pick at last night's NFL draft ... instead he was greeted with an anti-Ben Roethlisberger chant.
As 15 year-old Leukemia patient Zachary Hatfield approached the podium in his Steelers jersey, the crowd began to chant "SHE SAID NO ... SHE SAID NO!!!!"
Despite the crowd, Zachary still announced the draft pick like a true champ.