What Did One Tiger Mistress Say to the Other?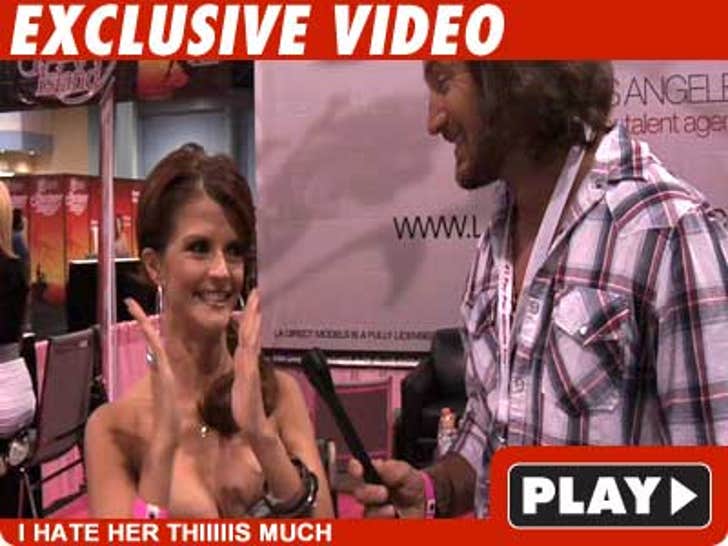 James was at eXXXotica Expo in Miami this weekend -- where the porn star/stripper fired back at Uchitel (again), after Rachel ripped on a few of the other Tiger mistresses on TMZ Live.
When asked about Rachel, James said, "I think she's a bed jumper and she needs to get a hobby -- and a real job, like the rest of us -- instead of making a living out of exploiting married men and trying to ruin families like she did. Just my opinion."
As for Joslyn's "real job" -- we're told she's expected to work the next eXXXotica Expo when it comes to L.A. in July.