Volcanic Ash 1, Lindsay Lohan 0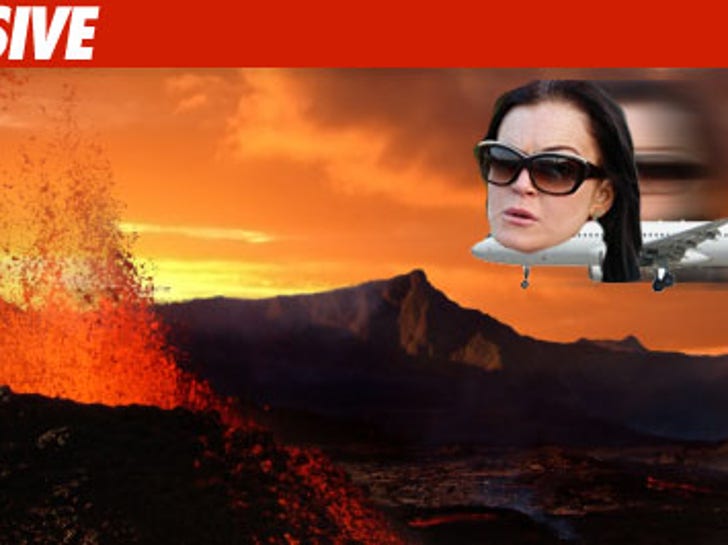 Lindsay Lohan might miss her court hearing on Thursday -- but LiLo's defense is Mother Nature herself.
Lindsay is in Cannes to promote her upcoming Linda Lovelace biopic. She must appear in court Thursday for her probation progress report hearing -- she's required to show because she has only completed 10 of the 13 required alcohol ed classes (she snuck in a class last Friday).
But sources say she can't get a flight back to the States because of the volcanic ash from Iceland. Airports all over Europe are jam-packed and it's impossible to get a seat.