Guess Who This Guy Turned Into!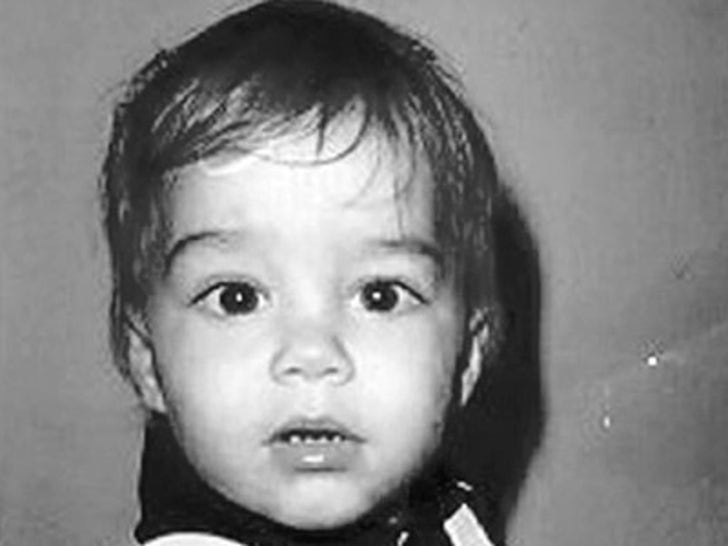 Long before this pop star came out last March -- he was just another kid growing up in Puerto Rico! Can you guess who he is?
What's the Big Friggin' Difference?!
Grab your spectacles and stare at the following photos till you spot the subtle differences!
**HINT -- There are THREE differences in the above picture!**
Can you guess whose lucky little man got hooked up with a free piggy back ride through NYC yesterday?
Hugh Jackman & Family -- Razor Sharp
Along with his gorgeous wife Deborra-Lee and adorable daughter Ava, Hollywood hunk Hugh Jackman rode around Manhattan on their Razor scooters on Wednesday.
The family that skoots together stays together.
Britney Spears -- The Mane Event
Reassembled pop star Britney Spears lifted the 5150 hold on her recently weave-free head yesterday and cranked up her blonde locks with a fresh batch of chest length 100% synthetic horse extensions.
Brit Brit loves getting herself into hairy situations.
Village People -- Making the Band
These "Macho Men" (and women) could be next in line if the Village People pulled a Van Halen and revamped the band!
Can you guess which star's magic mug was given a nasty scramblin'?