Jesse James Grounds Airplane Auction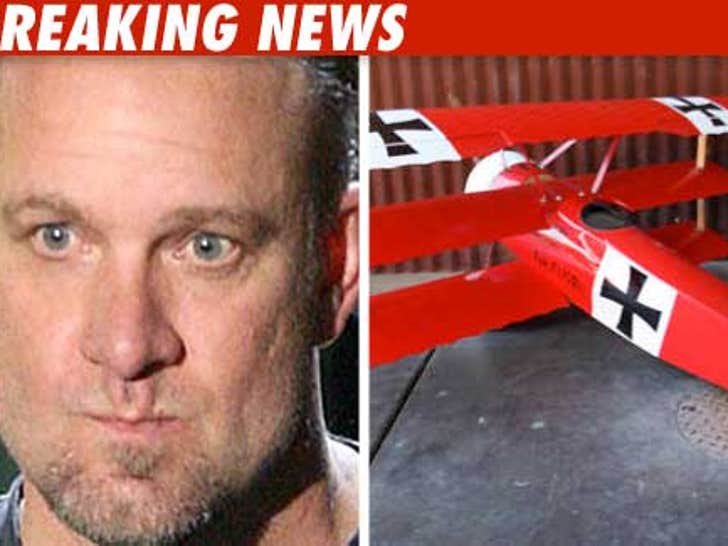 Jesse James' airplane auction has crashed and burned -- less than two hours after TMZ broke the story that he was touting the plane's appearance in his infamous Nazi salute photo as a selling point.
It's unclear why the post was removed from the eBay auction -- which is being operated by Jesse's company West Coast Choppers -- especially because the price was skyrocketing from the original $99.99 asking price.
The Red Baron replica plane was among several items that WCC had put on eBay for a "Spring Cleaning" sales event -- but it appears to be the only item that has been removed.
West Coast Choppers had no comment.
UPDATE: TMZ spoke with a rep from eBay, who confirmed that the post was removed by the seller.