Lawyer for Michael Jackson's Dad Targets AEG
Lawyer for
Michael Jackson's Dad
Targets AEG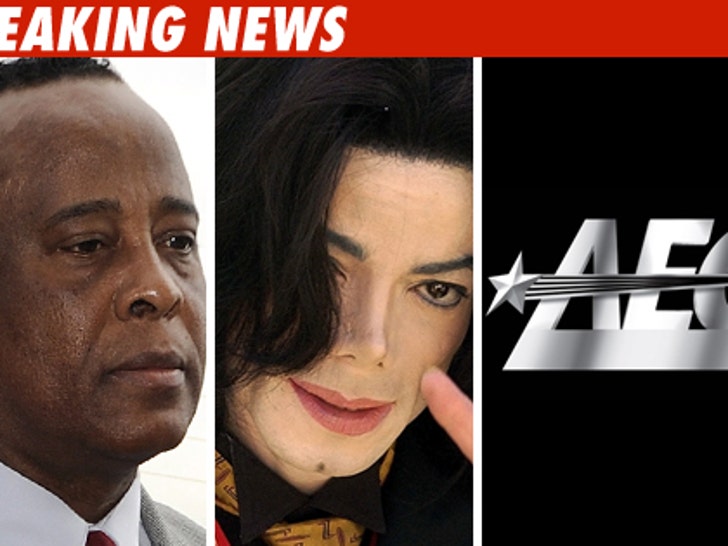 TMZ has learned Brian Oxman, Joe's lawyer, will file two complaints with government agencies -- alleging AEG abused Jackson in a way that led to his death.
Sources tell us ... Oxman plans to lodge a complaint with the United States Attorney General, alleging AEG violated the Americans with Disabilities Act. Specifically, we're told Oxman's theory is that AEG knew Michael was a drug addict and was effectively disabled, yet he was pressured to keep a grueling and dangerous work schedule to prepare for the London concerts.
We're also told Oxman plans to file a complaint with the Medical Board of California, alleging AEG was dictating Michael's medical treatment to the point it became the unauthorized practice of medicine.
Sources say Oxman will soon file a wrongful death lawsuit against Dr. Conrad Murray, alleging he was responsible for Michael Jackson's death. We're told Oxman will not name AEG when he files, but may add the company as a defendant if the discovery process unearths evidence that AEG is culpable.
Attorney Charles Peckham, Dr. Murray's lawyer, would not confirm the story, but tells TMZ, "Mr. Oxman has some questions with regard to AEG's participation in the last days of Michael Jackson's life and he should ask those questions."
We spoke with Michael Roth from AEG, who had no immediate comment.
UPDATE: Brian Oxman tells TMZ the complaints with the Attorney General and the Medical Board of California will both be filed before the anniversary of Michael's death -- June 25.