Blackhawks Coach Wipes Out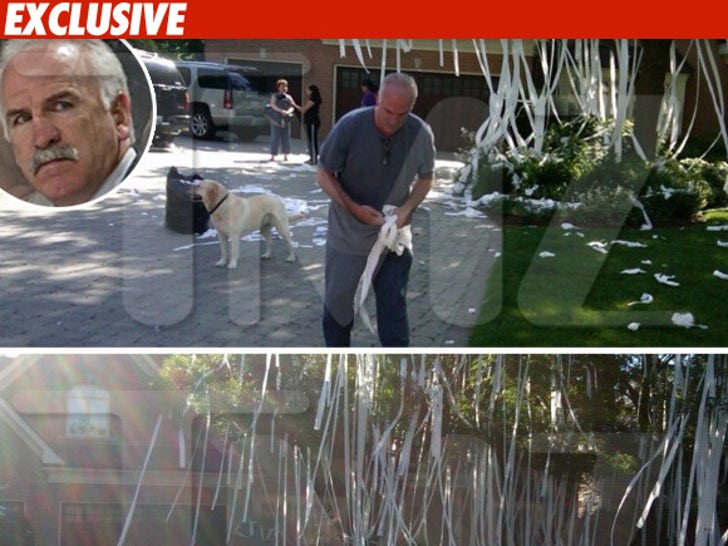 Chicago Blackhawks coach Joel Quenneville may have won the Stanley Cup ... but looks like his friends had bowls -- not cups -- on their minds.
After the 'hawks won the Cup Wednesday -- for the first time in 49 years -- some fans celebrated with a good ole fashioned tp party at coach's house.
TMZ Sports got these pics of Quenneville on clean-up duty. We're told all and all he was a good sport.
Lou Piniella would love to have such problems.