Khlomar's Post-Game Partying Sidelined by Flu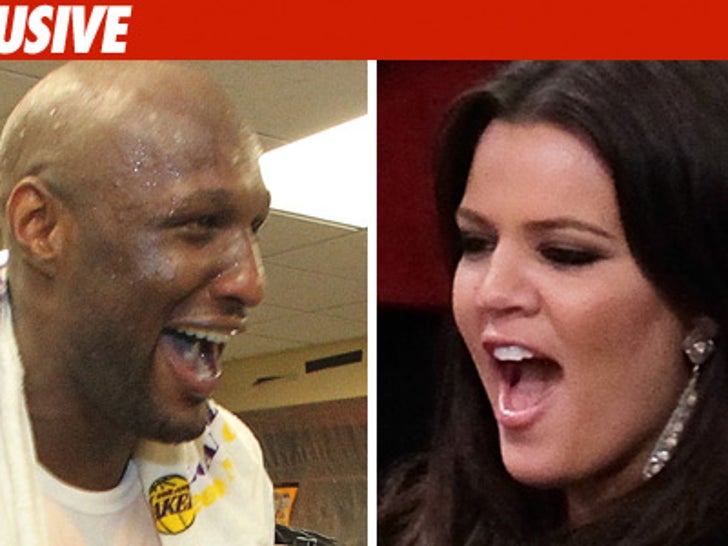 Lamar Odom and wife Khloe Kardashian didn't board the party train Thursday night after the L.A. Lakers hoisted another championship trophy ... their evening was way sicker than that.
While Ron Artest was busy drowning in vodka, sources say Lamar -- who had been battling the flu all week -- made a beeline home because he and Khloe weren't feeling too hot.
To make matters worse -- we're told Khloe had to wake up at 5:30 AM for a photoshoot ... so a night out on the town was a complete impossibility.