Erin Andrews' Stalker Off Hook for ESPN's $300K Bill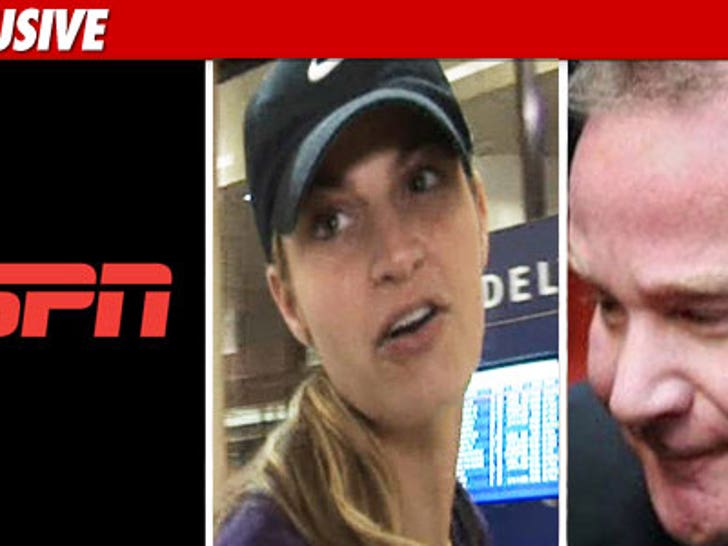 Erin Andrews' stalker Michael David Barrett won't have to cough up over a quarter mil for the mess he caused ESPN -- this according to a new court order signed earlier this month.
TMZ broke the story back in May ... ESPN wanted the government to force King Creepster to cover all of the network's enormous expenses in the wake of the stalking scandal -- mostly for extra security.
Barrett fired back weeks later, claiming he's "virtually penniless" and shouldn't have to foot the $327,442.27 bill for a third party.
According to the new docs filed in California District Court, the judge agreed -- claiming "ESPN voluntarily paid all costs on behalf of direct victim Erin Andrews and restitution to ESPN is therefore not appropriate."
MDB -- who pled guilty to stalking Andrews last year -- began serving a 30-month sentence on May 3.
UPDATE: Erin Andrews tells TMZ, "I'm disappointed with the court's decision. In my mind Barrett should pay for all the trouble and expense he and he alone caused."