Kobe Bryant -- The Secret White Obsession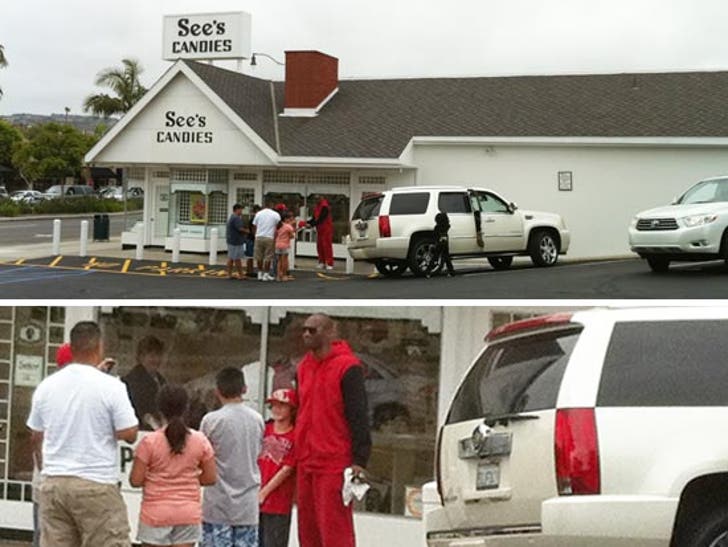 TMZ has learned Kobe Bryant has a tasty little secret ... a quiet obsession that offers him the kind of pleasure he can't get anywhere else -- Pure. White. Chocolate.
This past weekend, Kobe took his two daughters to a See's Candies store in Corona Del Mar, CA.
But while the kids checked out the mouthwatering variety -- sources tell us Kobe went straight for the "polar bear paws" -- a delicious blend of peanuts, caramel, and white chocolate ... apparently his favorite.
But Kobe wasn't selfish -- we're told dude stocked up on sweetness for the family ... and even picked up some chocolate-covered almonds for Vanessa.