War Erupts Over 'ESPYs' Pre-Party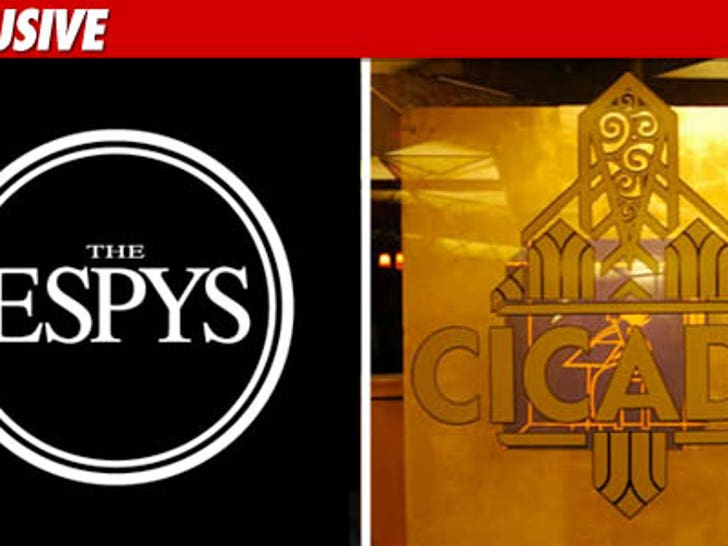 ESPN is locked in a bitter standoff with a famous L.A. restaurant -- all over an "ESPY Awards Pre-Award Show Party" that's supposed to go down at the eatery ... tonight!
TMZ has learned ESPN sent a cease and desist letter to Cicada restaurant in downtown L.A. -- accusing them of violating its trademark by using the ESPN name to promote an event that's not officially endorsed by ESPN.
But the restaurant is serving up some legal smack talk of their own in a strongly-worded letter back to the network -- in which they rip into ESPN for being "arrogant," "narcissistic" and "out of step ... with its own assumed importance."
As for their legal defense, the restaurant claims it is not the one behind the party -- it is merely the venue ... but Cicada's attorney, Keith Fink, closed his letter with a particularly personal parting shot saying:
"This whole situation is more of farce than the 'King James' show aired by ESPN last week."