Chelsea Clinton Wedding Location -- No-Fly Zone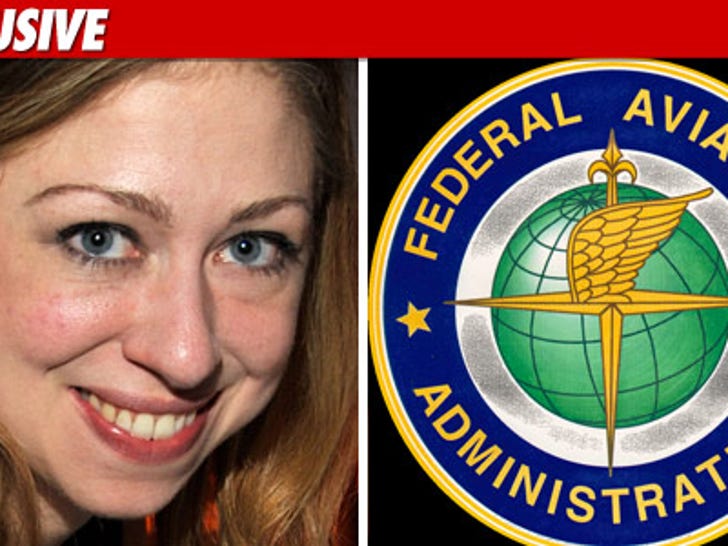 Chelsea Clinton's high profile wedding is expected to draw so many powerful people, that birds will be the only things allowed to fly near the location where she's getting married ... TMZ has learned.
According to the FAA, a temporary flight restriction has been issued for the area where Chelsea is tying the knot on Saturday in Rhinebeck, NY -- and will last from 3 PM EDT Saturday until 3:30 AM EDT Sunday.
The flight restriction -- which was issued due to a "VIP (Very Important People) Movement" -- will cover a land mass with a 1.5 nautical mile radius ... and extend from zero to 2000 feet above ground level.
Sorry, paragliding paparazzi ... no shots for you.