Guess Who This Gal Turned Into!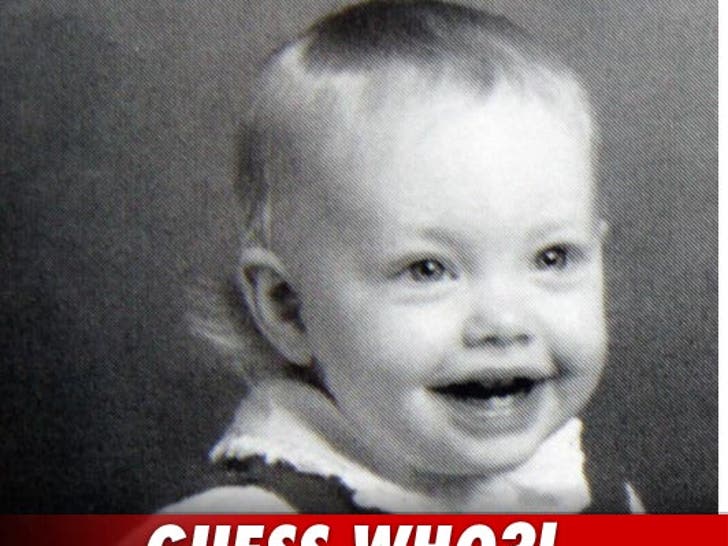 Before becoming one of Hollywood's silver-screen sweethearts -- this girl was just another babe growing up in Allentown Pennsylvania. Can you guess who she is?
Mischa Barton's Dress Gets Busted
With a facial expression appearing like she saw a reflection in the mirror of what she was wearing, former actress Mischa Barton exited a London pub on Wednesday ... in some sorta apron/wrap bikini top cut-out dress thing.
Craig Ferguson -- Chained Up With Sharks
Craig Ferguson loves good reefer -- and to prove it, the late night host donned chain mesh gloves and hand-fed reef sharks in The Bahamas ... all for Discovery Channel's "Shark Week."
But don't worry, Craig's in good hands -- the other guy in the photos is shark expert Chang Sein.
I scream, you scream, we all scream for ... some photos of sexy stars enjoying ice cream.
See which stars had a little slip-up and made a mess on their fancy celebrity selves!
Celebs in Swimsuits -- What a Beach!
Summertime is fast approaching -- and as usual, the biggest stars are already out rocking their bathing suit bods! Check out all the hot famous people in their teeny, tiny beach wear!!
Francis in 'Pee Wee's Big Adventure': 'Memba Him?!
Mark Holton is best known for playing the bicycle burglar Francis Buxton in the 1985 film "Pee Wee's Big Adventure." Guess what he looks like now!
Check out some of Hollywood's greatest stars dressed in their best red, white, and blue!