Justin Bieber -- How I Got a Movie Deal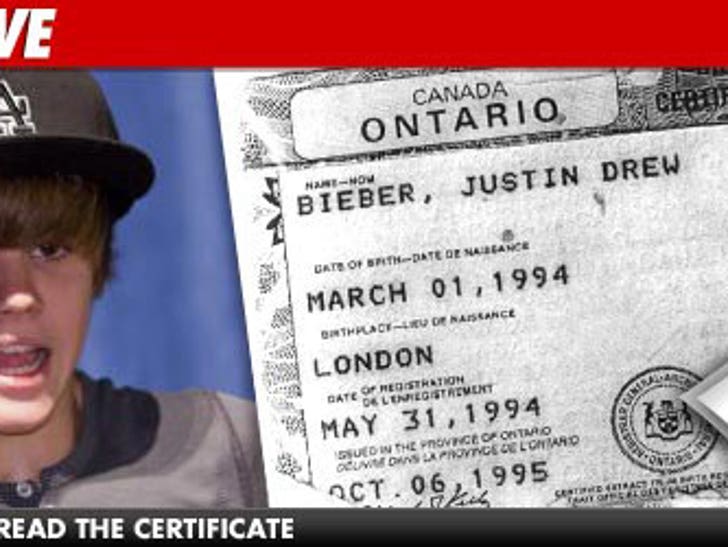 TMZ has learned ... Justin Bieber is so serious about a career in the movies -- that dude used his current concert tour as a bargaining chip to get funding for a screenplay he wants to develop.
According to a minor's contract filed in L.A. County Superior Court -- in which he included his birth certificate - Biebs signed on with the AEG Live entertainment group earlier this year ... and agreed to perform up to 140 tour events between June and December of 2011.
But in exchange for signing with AEG, Biebs -- flexing his showbiz muscles -- made the group agree to fund the development of a "certain screenplay as requested by Justin Bieber."
It's unclear what the movie is about -- but we're guessing it won't matter to the 50 bazillion screaming girls who will undoubtedly line up to see it.