The Kid in 'Hope Floats': 'Memba Her?!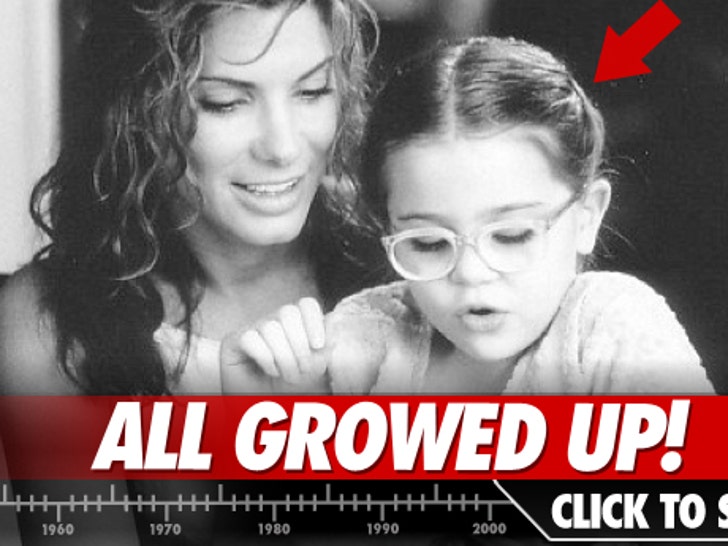 Mae Whitman is famous for playing Meg Ryan's daughter in "When a Man Loves a Woman," George Clooney's daughter in "One Fine Day" and Sandra Bullock's daughter in the 1998 film "Hope Floats." Guess what she looks like now!
David Beckham -- Back in Action after Tendon Tear
Bar Refaeli -- The Smoldering Bikini Yacht Party
Bar Refaeli stripped down to her ridiculous pink bikini this weekend -- to romp around the deck of a super-expensive yacht off the coast of Costa Smeralda ... but she wasn't the only supermodel on board.
Fresh from testifying at a war crimes trial -- alleged blood diamond recipient Naomi Campbell and her boyfriend Russian businessman Vladislav Doronin were also on the yacht ... along with Bar's main squeeze Leonardo DiCaprio.
Fun fact: Leo starred in the 2006 film "Blood Diamonds."
"Summer lovin' had me a blast, summer lovin' happened so fast" -- Check out which stars have given in to the temptations of love during the summer season!
"Uh well-ah well-ah well-ah huh!"
Paris Hilton -- The Breast She's Ever Looked
Dressed in her best Marilyn Monroe drag, natural beauty Paris Hilton showed off her biggest assets at her latest perfume launch at MyStudio nightclub in L.A. last night.
The fragrance is called good bra Tease.
What's the Big Frigin' Difference?!
We think you are underestimating the sneakiness of our photos -- can you see the differences?
**HINT -- There are only THREE differences in the above photo!**
Can you tell which fully grown superstar just Twittered this photo of himself as a 5-year-old boy?