Chef Mario Batali -- Accused of Playing Hide the Tip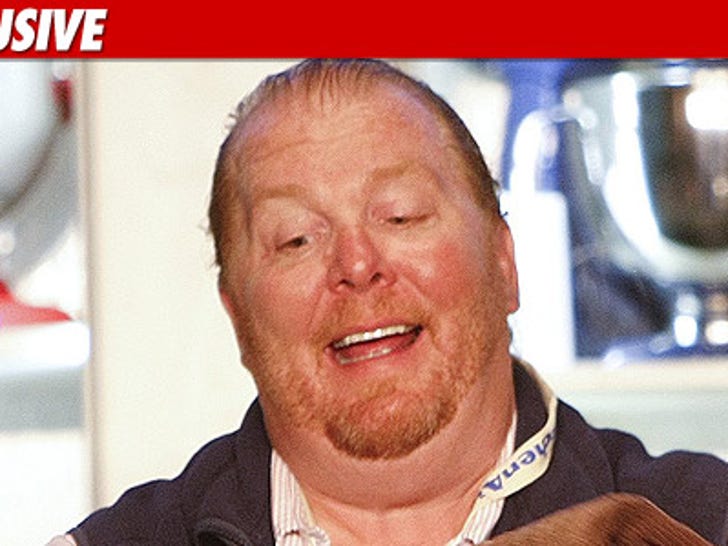 Celebrity super chef Mario Batali is the target of a new, meaty lawsuit -- in which former employees from one of his Los Angeles restaurants claim the "Iron Chef" screwed them out of serious tip money.
According to a lawsuit filed today in L.A. County Superior Court, a former bartender and a former server at Mario's famous Pizzeria Mozza restaurant claim Batali and his business partner ran a tip-stealing scheme.
So how did the scheme work? According to the ex-employees, Batali and his partner created something called a "Wine Program" -- into which they funneled a certain percentage of tips that were paid by credit card ... and kept it for themselves.
The employees claim the practice was also going down at Batali's higher-end restaurant next door, Osteria Mozza. The employees go on to claim that they weren't provided with adequate breaks and that they weren't paid promptly upon being let go. They're looking for unspecified damages ... which means, 'a lot.'
If you think you've heard this story before -- it's because Batali was just hit with a lawsuit on the other coast for allegedly running a similar scheme at his famous NY eatery, Babbo.
A rep for Batali had no comment.