Superfan to Brian Westbrook -- Be More Like Beyonce!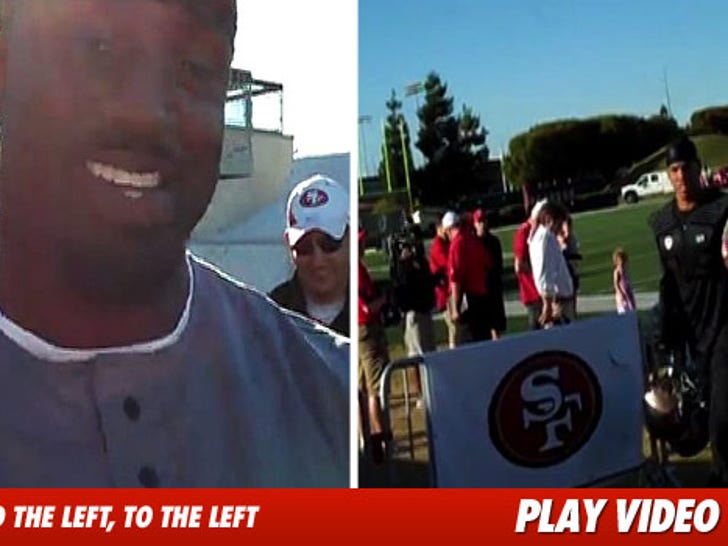 A loudmouthed 49ers superfan was so determined to get Brian Westbrook's autograph at training camp this week -- that dude used Beyonce ... and his own child support problems to get the running back's attention ... and the strategy WORKED!
It's pretty funny stuff ... but not as funny as watching rookie Taylor Mays -- the defensive stud from USC -- carry around the veterans' helmets.
FYI -- that was also caught on tape.