NFL Star -- I Didn't Emotionally Abuse That Stripper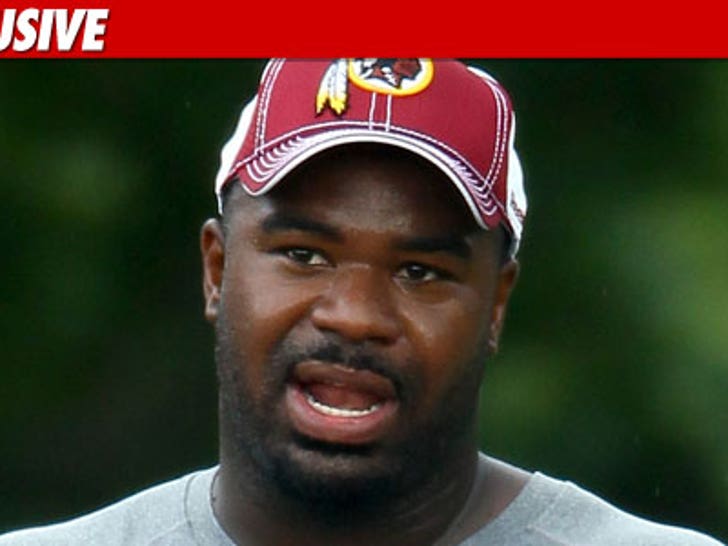 Albert Haynesworth -- one of the highest paid defensive players in the NFL -- is fighting back in a $10 million legal war with a "stripper" ... claiming he never emotionally abused the woman after he learned she could be pregnant with his child.
As we previously reported, the woman had filed a lawsuit against the Washington Redskins star -- saying Albert refused to "emotionally and financially support" her after allegedly knocking her up during Super Bowl week in Miami back in February. She wants $10 mil for the "intentional infliction of emotional distress."
Now, Haynesworth and his lawyer Brett Kimmel are going on the offensive -- claiming the case should be dismissed because even though the woman may be upset at Haynesworth, she doesn't have a legal claim against him.
Haynesworth has previously stated that he would "absolutely" take care of the child -- IF she can prove that it's his ... which she has not yet been able to do.