NFL Star 'Blindsided' By Stripper Lawsuit
NFL Star
'Blindsided' by
Stripper Lawsuit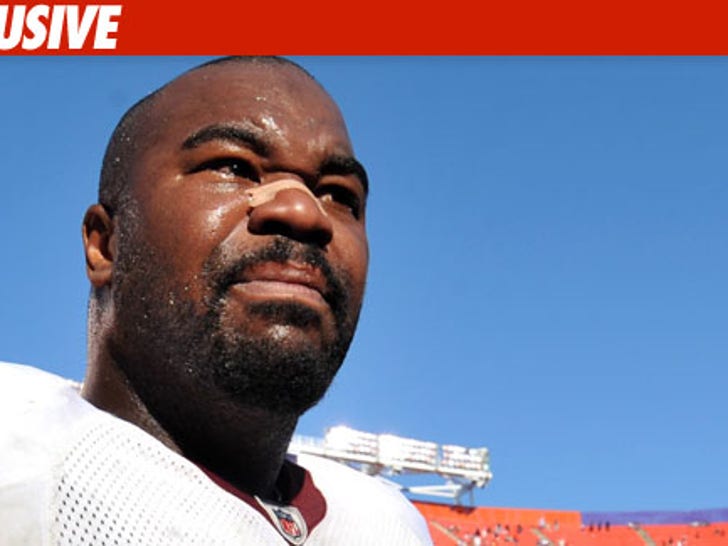 Albert Haynesworth -- one of the NFL's highest paid defensive players -- claims he was "blindsided" by reports of a $10 million lawsuit filed against him, in which he's accused of "abandoning" a stripper who claims she's carrying his unborn child ... this according to sources close to the situation.
We're told the Washington Redskins superstar has privately acknowledged having a few sexual encounters with the woman during Super Bowl week back in February, but he's adamant that he used protection.
Our source also tells us Haynesworth has said he will "absolutely" take responsibility if the woman can prove the child is his.
We're also told Albert says he never dated the woman ... even though she reportedly claims they carried on a relationship after Super Bowl week.
Calls to Haynesworth were not returned.