Drew Brees -- The Madden Curse!
Drew Brees
You've Been Cursed!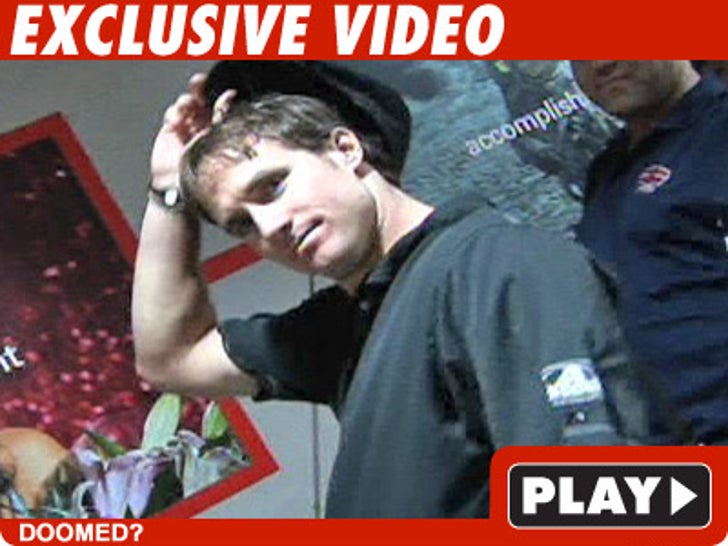 Hopefully, New Orleans Saints quarterback Drew Brees was enjoying his last moments of free will yesterday -- 'cause he's about to become a slave to the most evil hex of all time ... the "Madden Curse."
As Brees arrived in New York yesterday, the Super Bowl hero told us that getting another NFL championship is "always the plan." But his plan seems unrealistic now -- because later today, Drew will be announced as the Madden 11 cover boy.
If you're unfamiliar with the Madden legend ... horrible things always happen to the players who make the cover of the video game. Just ask Troy Polamalu ...the Madden 10 cover boy who sustained a devastating knee injury in week 1 last year.
Other victims include Marshall Faulk, Ray Lewis, Vince Young, Shaun Alexander ... and of course Michael Vick.
Good thing Saints fans don't believe in superstitions ...
UPDATE: Brees has already weighed in on the curse, saying "Destiny is more powerful than a curse. Whatever is meant to be will happen. Faith."