NFL Star Chris Johnson -- 'I'm 100% Unstoppable'
NFL Star Chris Johnson
'I'm 100% Unstoppable'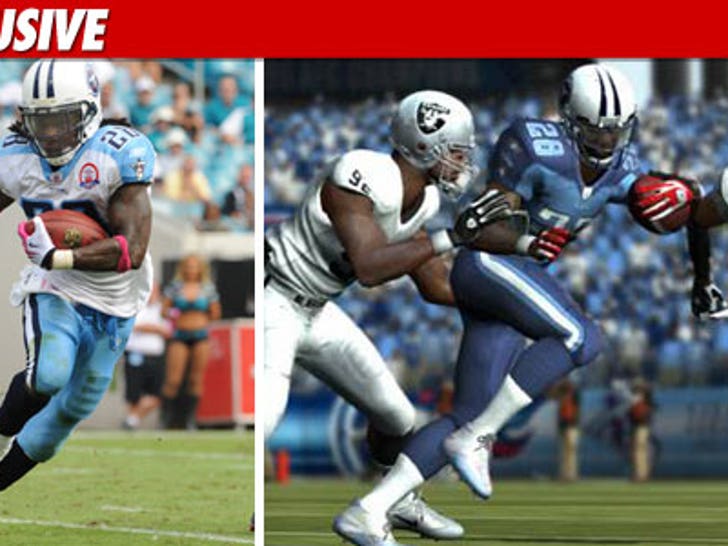 Chris Johnson -- the superstar running back on the Tennessee Titans -- got a 99/100 skill rating in the new Madden NFL 11 ... but according to Chris, having the highest rating in the game just ain't enough.
Johnson tells TMZ, he's honored his character got such a high rating in the game ... but according to him, anything less than 100/100 isn't accurate -- "In real life, I'm 100% unstoppable. I got no home. I run for days."
Johnson's in good company though -- other players in the game with 99 ratings include Peyton Manning and Drew Brees.